How to place an order at Modeler's Sawmill...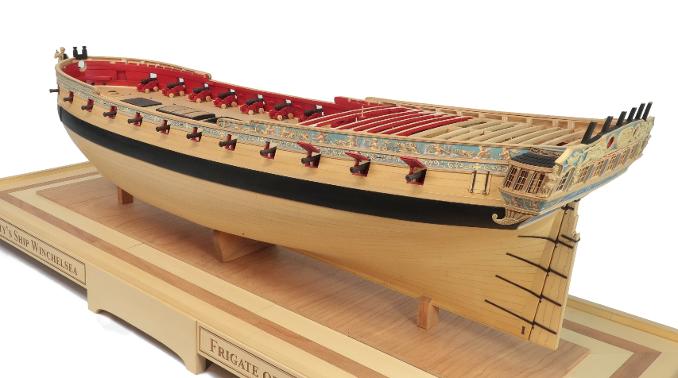 1:48 scale model of the HMS Winchelsea under construction using our Alaskan Yellow Cedar Sheets and Strips.
To place an order send Joe an email.
Send a list of the sizes and species of wood sheets and strips you need. We will reply promptly with a quote for your order that includes shipping. We are currently only shipping wood within the USA and Canada. We custom mill each order. So you need send payment using PayPal before we begin. As soon as we finish milling your order we notify you when it ships.
Lead Time Notice: I am just a one person operation and all orders are custom milled to very exacting dimensions. We currently mill all of the wood for Syren Ship Modelling Company as well.
Consequently, our order activity oftentimes exceeds our milling capacity. I will keep in constant communication with you should there be any delays. We anticipate an average order processing time of ten days. But in most cases we will be shipping sooner.
Shipping Info - Shipping will be through the USPS only. Allow 10 days depending on your location once shipped in the USA. Canadian orders will take longer.